Logo Design & Web Development (on-going)
Brand identity design that reflects the true essence of the brand positioning and personality. Being a strong player in the interior decoration and sustainable furniture niche, MOBA Design seeks to communicate class, luxury and elegance.
MOBA Design is an interior decoration & modelling company that also specializes in the creation of sustainable furniture designs. We had the privilege of handling both their brand identity design and web development.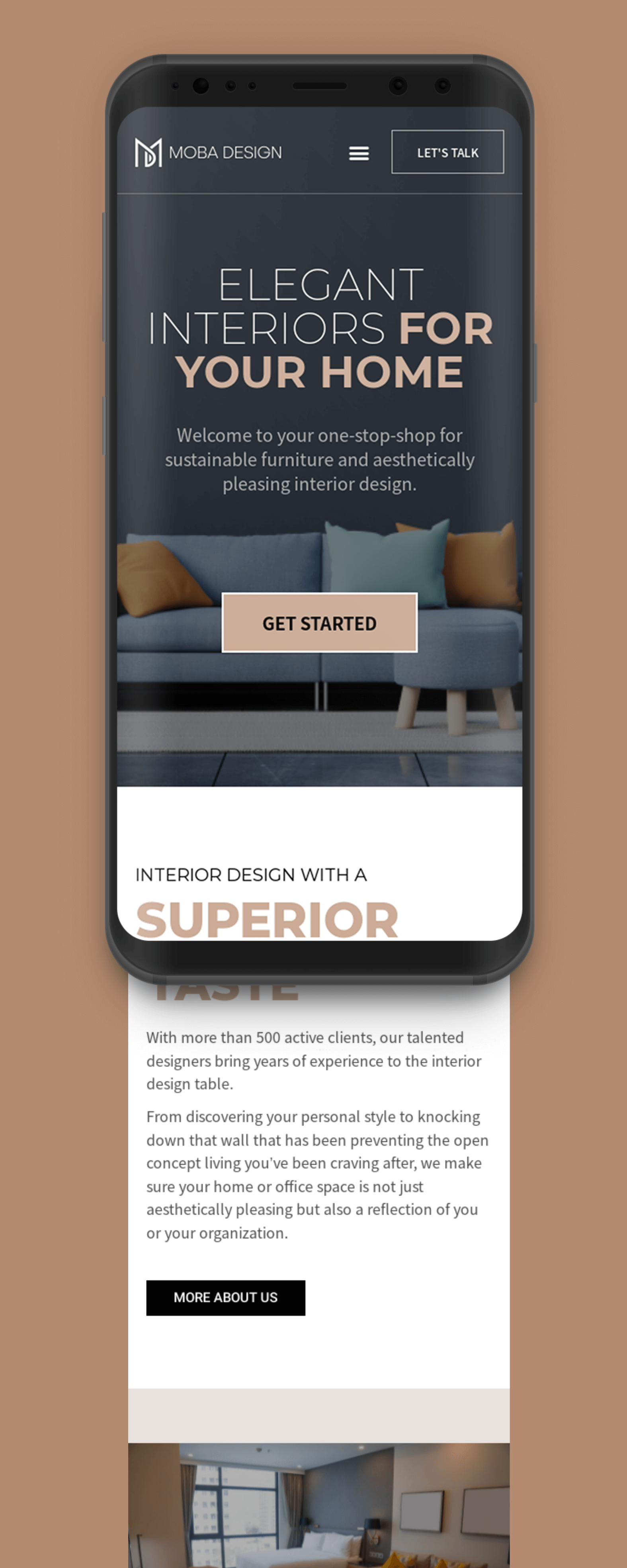 The website is a simple but classy portfolio website that showcases their past works and digital catalog.
They can easily update posts, get leads, send personalized auto-responses by mail, manage subscriptions, manage their orders and delivery directly from their dashboards on their mobile devices, alongside other functionalties.
Their products (packaged offers) are properly categorized, and each product category was styled independently for different purposes across the website. Payment can be made via MasterCard, VISA or Verve. Customers are able to create accounts, manage their accounts and monitor product purchase on their dashboard.
Other value-added features include live-chat integration, blogging, real-time SEO monitoring and Google Analytics.