A dynamic, sleek fintech website design for a smart payment brand that helps with innovative payment solutions for B2B businesses at an enterprise scale.
//UI Design, //Information Architecture, //Custom CMS Development, //Analytics & SEO, //Membership Management, //Robust Data Structure, //Robust Filtering System
We were saddled with the responsibility of creating a web presence that serves as an extension of the brand experience for their target audience.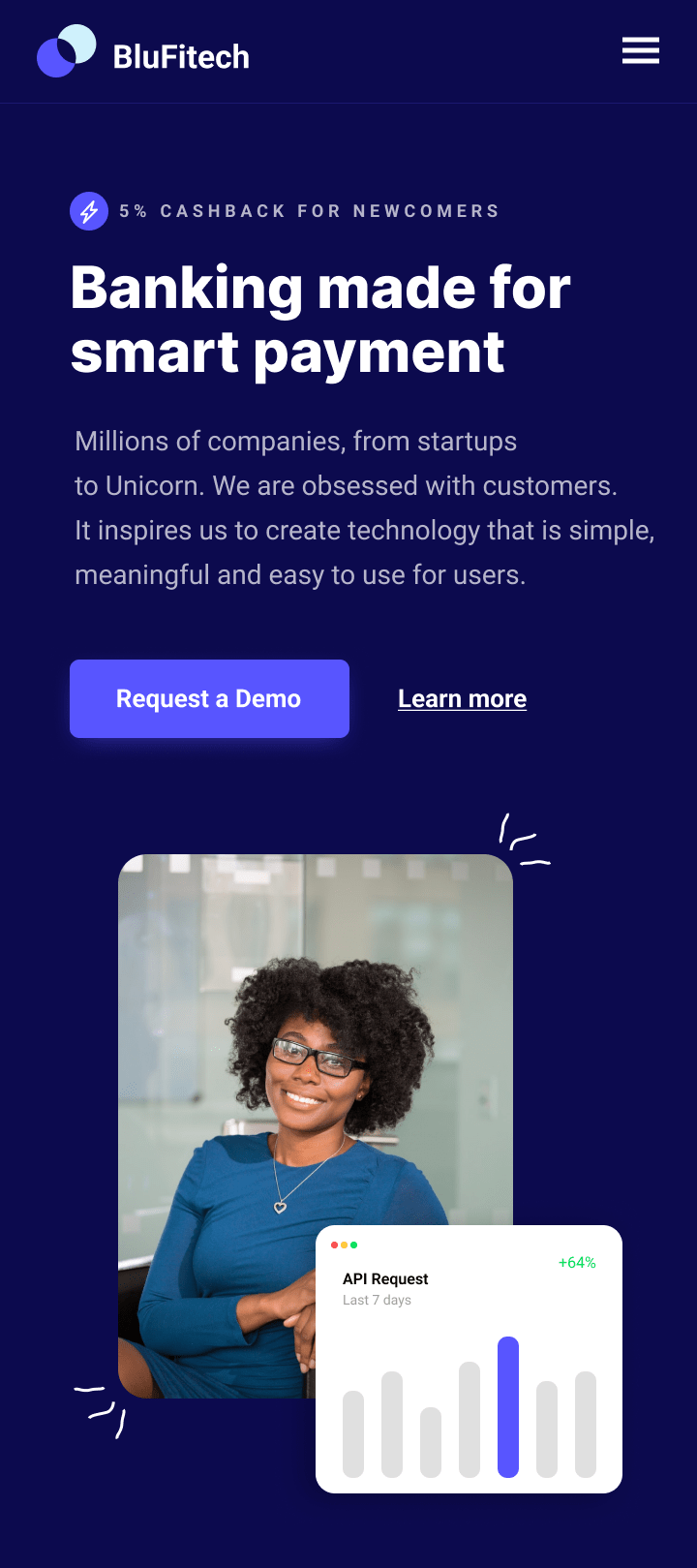 As an agency that is keen on ease and simplicity in customer experience, we ensured a smooth user journey with a mobile-first approach. Content architecture was created with the target audience in mind, with an intuitive visual flow and clear CTAs.As a fin-tech app, we ensured proper documentation of listed products, extensive use of tool-tips, robust knowledge-base and FAQs where necessary.