A robust portfolio website that covers the entire span of executive programs and personal development courses being run by the company at a global standard (in partnership with Kedrus Consulting).
//UI Design, //Information Architecture, //Custom CMS Development, //Analytics & SEO, //Robust Data Structure, //Robust Filtering System
Our team at Clarylife Global was saddled with the responsibility of creating a robust web platform that allows visitors to see full details of every program, in a clean, visually appealing, and intuitive way. The company also needed a solid backend dashboard that allows them to delete, edit or add course information in a plug-and-play manner into the design, without the need to access the design files.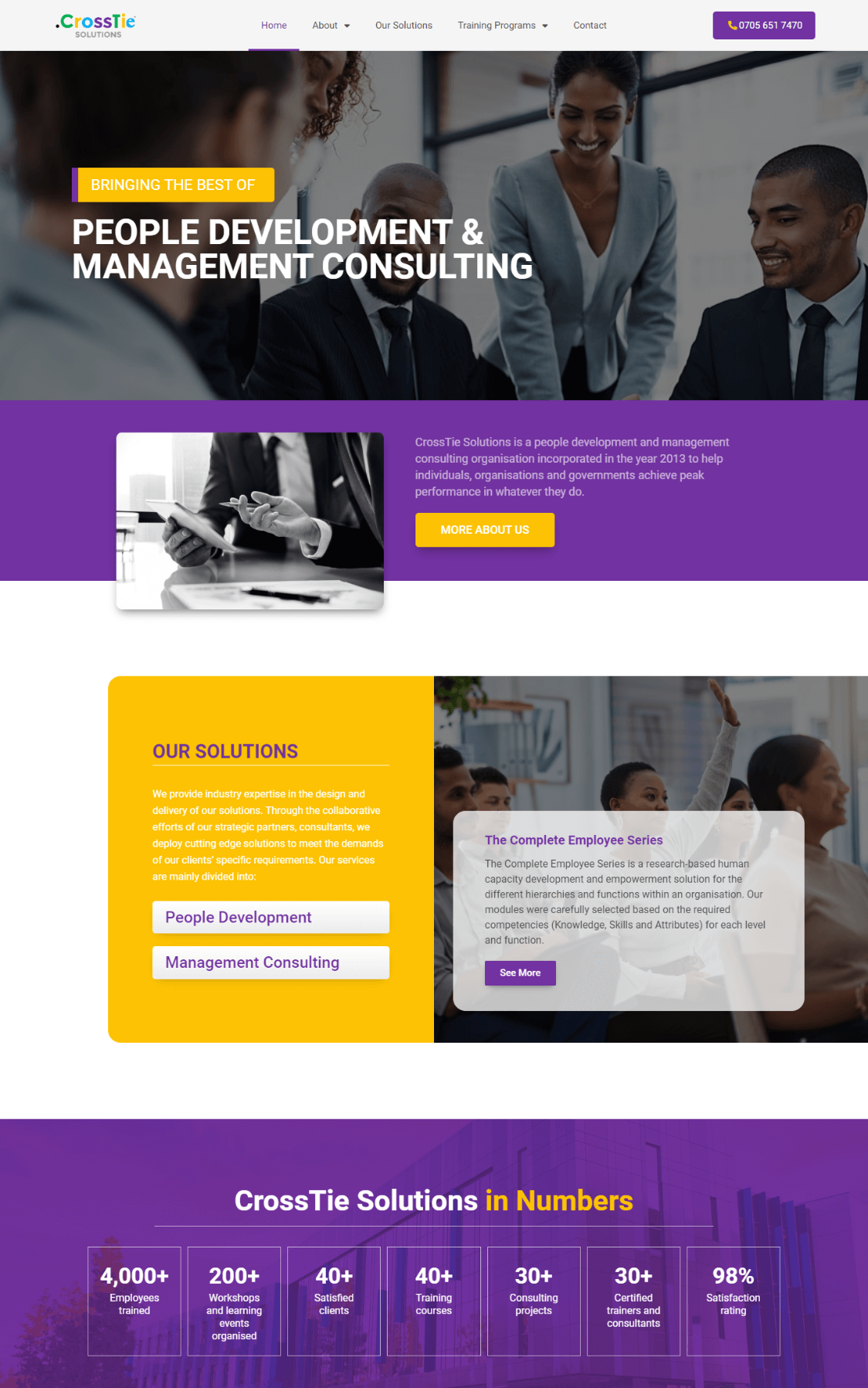 We created a nested kind of program listings with the use of various taxonomies and filtering systems to allow visitors easily locate their choice of program. We employed a robust and bespoke data structure for them, which allowed for different program packages to be controlled from a centralised set of templates that we designed.
We created a dynamic system for inputing, modifying, deleting, or adding program details so that dependency on us will be vastly reduced. Everything on the design is made to be centralised, controlling hundreds of programs all at once.
We ensured auto-filling of forms to make visitors do an easy job of applying for their choices program without any loss of essential details. Also, emails are set up with custom request parameters that allow smooth communication between visitors and the company.