A website that aligns with the brand goals, easy to navigate with a clear site map. Fully functional portfolio website with a mobile-first approach. Website should be easy to manage by the client's team after complete development.
BluFiTech is a fintech company that focuses on payment solutions for small and medium-sized businesses across Africa. Clarylife Global was saddled with the responsibility of creating the website interface alongside a fluid content architecture that allows for easy navigation, and user experience.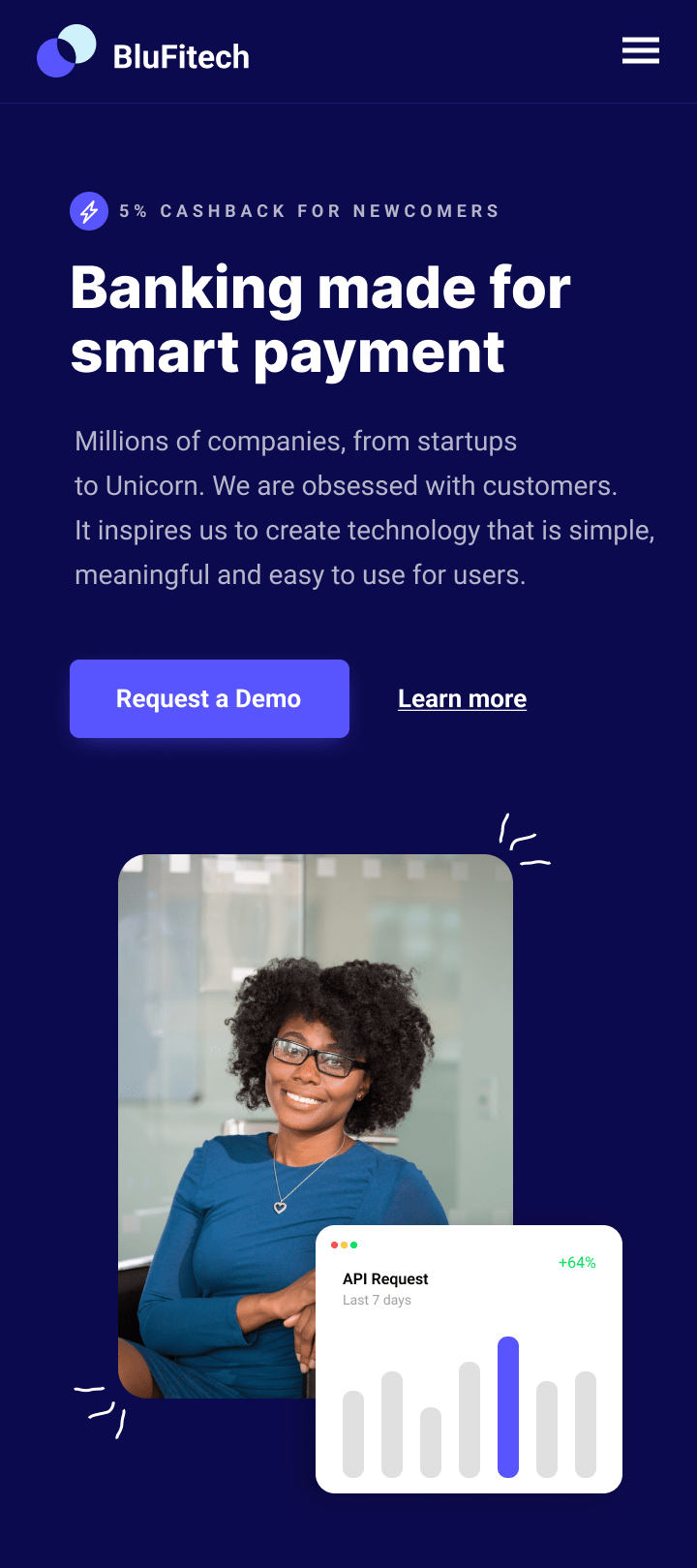 We created a very simple and easy-to-navigate homepage with custom-made design. We started by designing a user interface prototype, then implemented on a CMS that is easy to manage by the client without the need for coding.
They can easily update posts, get leads, send personalized auto-responses by mail, manage subscriptions, manage their orders and delivery directly from their dashboards on their mobile devices, alongside other functionalties.
Their products (packaged offers) are properly categorized, and each product category was styled independently for different purposes across the website. Payment can be made via MasterCard, VISA or Verve. Customers are able to create accounts, manage their accounts and monitor product purchase on their dashboard.
Other value-added features include live-chat integration, blogging, real-time SEO monitoring and Google Analytics.