5 Simple SEO tools & tactics to disarm your competition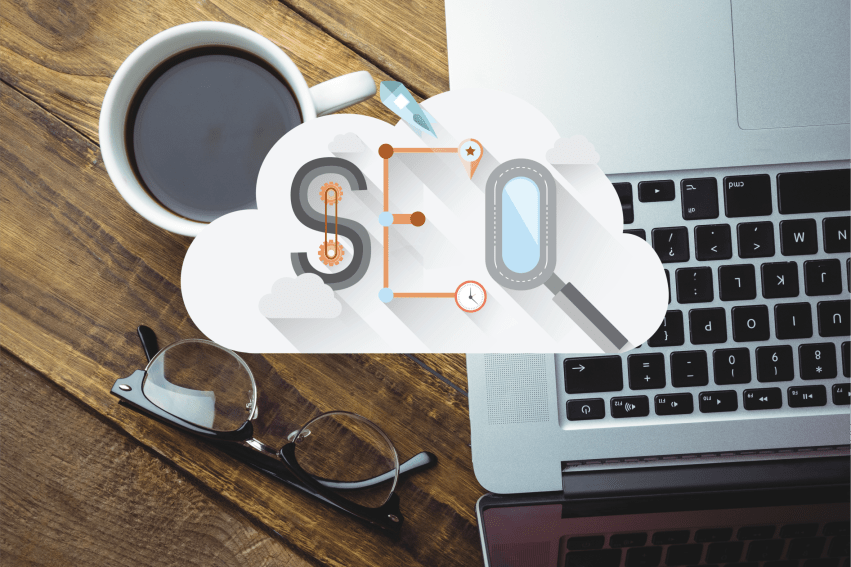 With the rise of social media, content creation, paid promotion and influencer marketing, many often think SEO is dead, but the truth is, it has only metamorphosed from what it used to look like some decades ago when all people focus on are things like keyword research, keyword density, loads of backlinks, alt tags, external & internal links, etc., in order to get a chance at ranking well for niche topics/offers on Google.
These days, a lot has changed in the way SEO works generally. And even when talking about SEO now, it's no longer limited to just your website. SEO is now an integrated marketing solution that includes social media SEO and local SEO. Just sit back while I explain all of these in a bit.
Just for the purpose of introduction, incase you're wondering what SEO is, it simply means Search Engine Optimization. In a lay man's language, SEO means, you preparating your online platforms (website, social media) for your target audience to be able to find you as their messiah each time they're searching for a quick solution or information around their interests, wants or needs.
What this means is that as your target audience are busy searching for things that they need/want (which are the things you provide), your SEO helps you to be that solution they come across and get to trust.
What are the 5 simple SEO tools & tactics that will disarm your competition?
1) Pay attention to local rankings:
Never lose sight of local business directories and organic reviews on those directories. People often trust what their fellow buyers/users have said about your brand far more than what a celebrity or influencer has said. Local business directories like Google My Business, Clutch, Finelib, Facebook Business Page, LinkedIn Business Page, etc., are your friends. And you should always endeavour to get reviews on these platforms.
Let every happy client drop a review for you on these platforms. Encourage them to use specific keywords around the service you rendered, the expertise you offered, and all of that. You know why? These keywords increase your rankings more than just mere "they're good at what they do," "I love their service," etc. Generic words won't rank as much as brand keywords like, "their brand development service is top-notch".
2) Pay attention to SEO rules when setting up your website or creating any page/post:
Don't hire web agencies, developers or copywriters who know nothing about SEO and its fundamental rules. No good design can rescue a failed content, and every good content need a good design to be easily accessible and digested. There are tools that help your website keep track of SEO performance.
There are analytic tools and SEO audit tools that help you to score each page based on SEO relevance and performance. Tools like Google Analytics integrated with Monster Insights, Yoast SEO, Rank Maths, etc., are your SEO friends.
Regardless how beautiful your website is, if the web copy, content architecture, page structure, site map and entire customer journey is not done in a way to help you get seen faster, you'll only have a beautiful website that no one will ever have a reason to visit except the people you beg/force to open your site in solidarity.
3) Have specific niche keywords around your core services that you blog about on your site:
The truth is, you can't afford to only have things to sell on your website in this era where consumers have so much power, influence and information at their disposal. Whether you're a B2B or B2C, the bottomline is we are all operating, H2H (human to human). Positioning yourself as a thought leader in your industry who provides guidance, perspective and insights for your target audience around the things you do.
For instance, are you into fashion designing, you can have a blog where you talk about fashion trends, DIY fashion tips, hacks around looking good and all of that. The idea is, the more valuable solutions you're providing for people, the more they see you as the only authority to trust as far as that niche is concerned. And when people are looking for tips on how to get things done around your niche, you become that authority figure they always look up to.
4) Leave algorithm and focus on valuable, human-centered content:
When all you're trying to satisfy is algorithm, your writing becomes mechanical. You begin to lack humour and emotions. Your natural flow becomes compromised and you lose the connection with the real humans who are meant to read your copy.
Always remember that you're writing for humans, not machines. And as such, getting them hooked to your content is far more important. Because, at the end, these humans are the ones who eventually determine how valuable your content is based on how long they stay or how quickly they use the got out of your page.
Another thing you need to know is that, asnwering the questions that made people come to your site as quickly as possible is more important than word count target. Don't make people read endlessly before getting what could have been done in two or three paragraphs. The earlier you help your visitors to find the value they're looking for, the better your page/post will perform.
5) Use trends with mastery:
As a corporate/personal brand, trends can be your friend and they can be your foe as well. When it comes to SEO, trends can put you in the spotlight as an authority that can be trusted for what you do. Why? Trends are practical case studies (happening in the moment) that help your brilliance to shine in a particular subject matter.
Because it's a hot issue that people are searching about, you taking a thought-leadership posture by providing informed opinions around that issue helps you to be easily found by hungry audience. And if you are able to nail the issue well, you've just gotten a cheap publicity by riding on a trend.
So, where does the mastery happen? You can't just jump on any trend you see simply because it's hot. You have to be sure it's related to your niche and in alignment with your brand values and message. If not, you might be shooting yourself in the foot by jumping on it.
With these five tools/tactics at your disposal, you're not only going to disarm your competition, but you're also going to be very dangerous to compete with. These things really work and if you haven't seen them work for you, perhaps, it's because you're missing out something in the loop. Reach out to us and let's help you.
Have you been worried about being able
to get control of your brand and driving it to success,
considering the dynamic nature of your target market and the intensity of your competitive landscape? At Clarylife Global, create brand experiences that help you win the loyalty of everyone who comes in contact with your brand.
Let's talk!